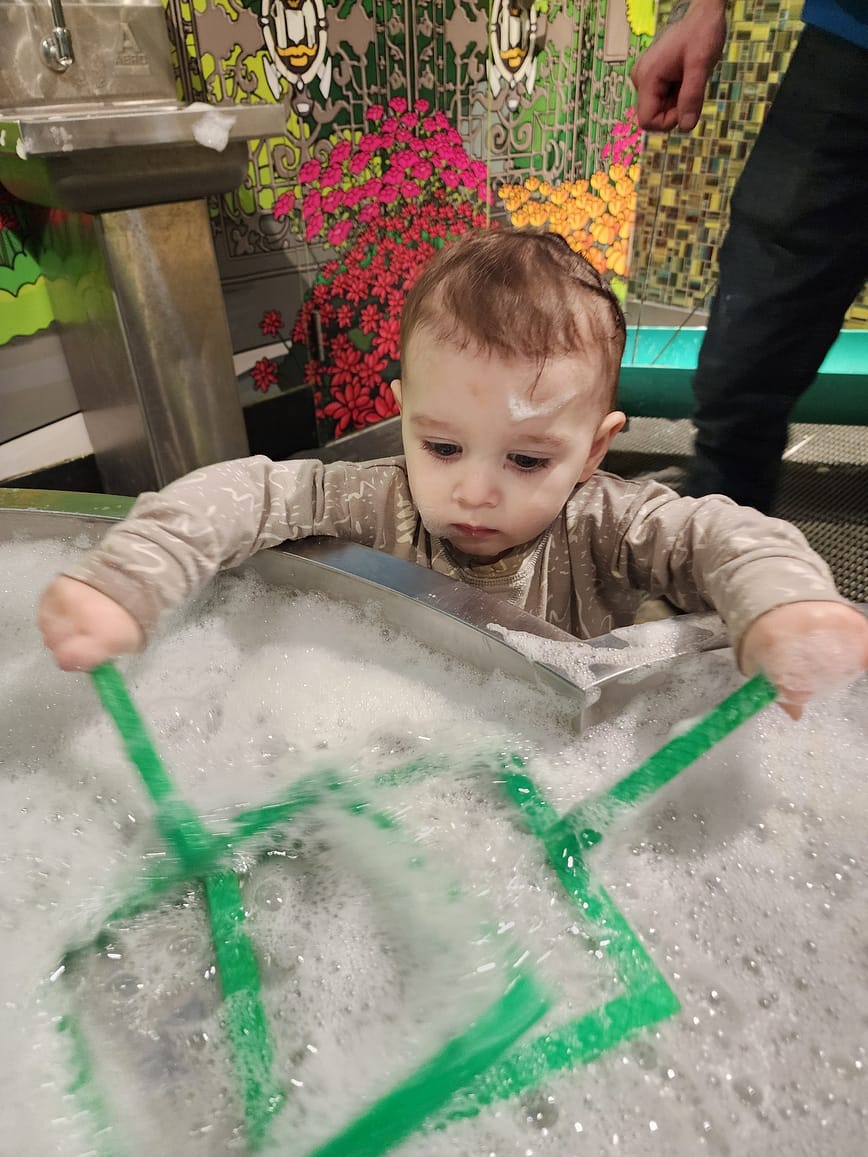 Are you planning a family trip to Halifax, Nova Scotia? If so, be sure to add the Discovery Center to your to-do list. This interactive science center is the perfect destination for kids, offering a fun and engaging learning experience.

We recently made a trip to visit their dinosaur exhibit (now closed) and the kids had a BLAST! It's top on our list to visit again next time we are in the Halifax area.
In this post, you'll learn what to expect, the best exhibits, and tips for making the most of your visit.
What is the Halifax Discovery Center?
The Halifax Discovery Center is a science museum that's perfect for kids of all ages. It's located in the heart of downtown Halifax, making it easy to get to from anywhere in the city. The museum is focused on hands-on, interactive exhibits that engage children's curiosity and encourage learning.
What to Expect
When you arrive at the Discovery Center, you'll be greeted by large, open spaces filled with exhibits and activities for kids. The museum is divided into several themed areas, including the Water Gallery, Health Gallery, Energy Gallery, and more.
One of the best things about the Discovery Center is that it's designed to be hands-on. Kids are encouraged to touch, play, and experiment with the exhibits, making for a fun and engaging experience.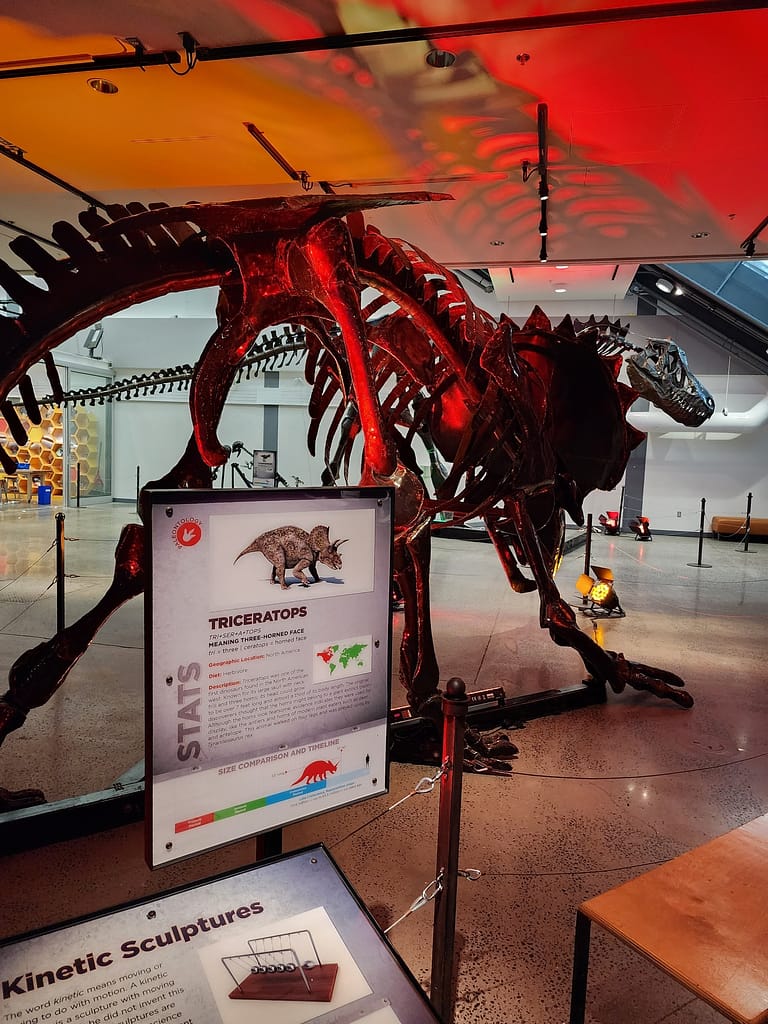 Best Exhibits
Here are some of the exhibits to explore at the Discovery Center:
Bubble Room – Our kids love playing with bubbles at home, and the Bubble Room is a whole room dedicated to them! This exhibit is a great way for kids to explore the science of bubbles, from their shapes to how they're made.
Shadow Wall – The Shadow Wall is a unique exhibit that allows kids to create their own shadows using different materials and light sources. It's a fun and creative way for kids to learn about light and shadow.
Science on a Sphere – This exhibit uses a large, spherical screen to display real-time visualizations of Earth's weather, oceans, and more. It's an immersive and educational experience that's sure to captivate kids.
Healthy Futures – The Healthy Futures exhibit explores the human body and the importance of a healthy lifestyle. Kids can play games and interactive activities that teach them about nutrition, exercise, and more.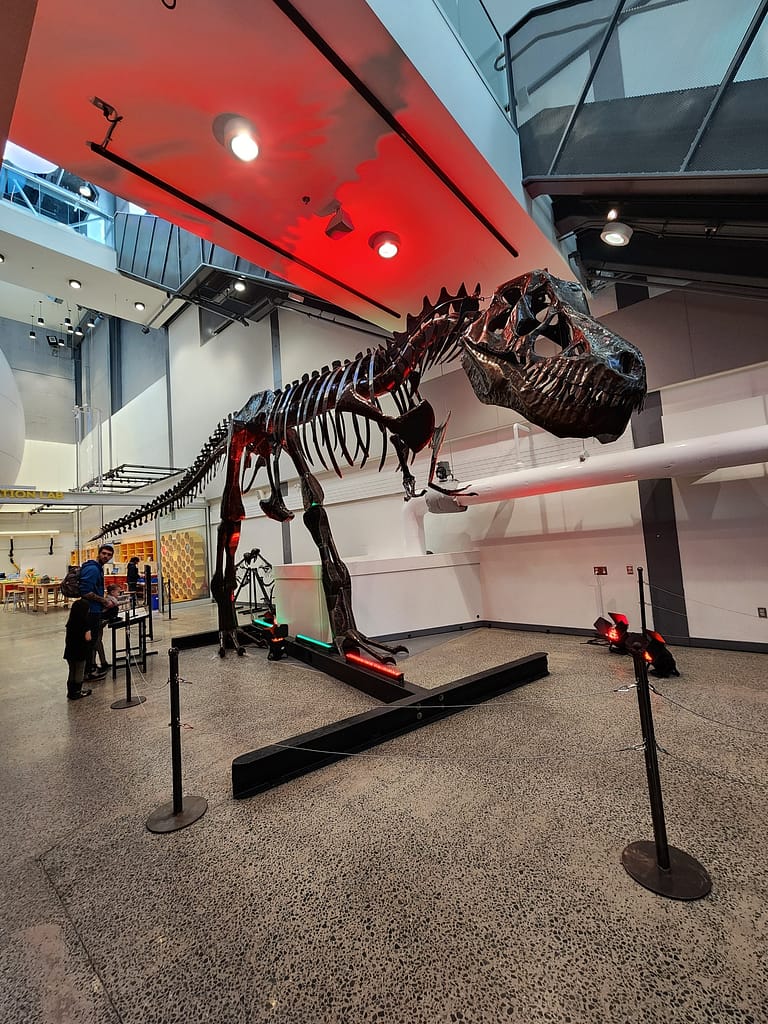 Tips for Visiting with Young Kids
Here are some tips for making the most of your visit to the Discovery Center with young kids:
Arrive early – The museum can get busy, especially on weekends and holidays. Arriving early will give you more time to explore the exhibits without the crowds.
Wear comfortable clothes – The museum is designed to be hands-on, which means kids will be moving around a lot. Be sure to wear comfortable clothes and shoes that are easy to move in.
Bring snacks – The museum has a small café, but bringing your own snacks and drinks is a good idea. Kids will get hungry and thirsty after all that exploring! The cafe is also a really great spot to take a break. You can sit and relax while your kids run around, use their imagination and play.
Don't miss the shows – The Discovery Center offers regular shows and demonstrations that are included with admission. Check the schedule and plan your visit around the shows you want to see.
Visiting the Discovery Center with young kids is a must-do activity if you're in Halifax. With its hands-on exhibits and engaging activities, it's the perfect destination for families looking for a fun and educational experience. Use our tips and recommendations to help make the most of your visit and create lasting memories with your family.