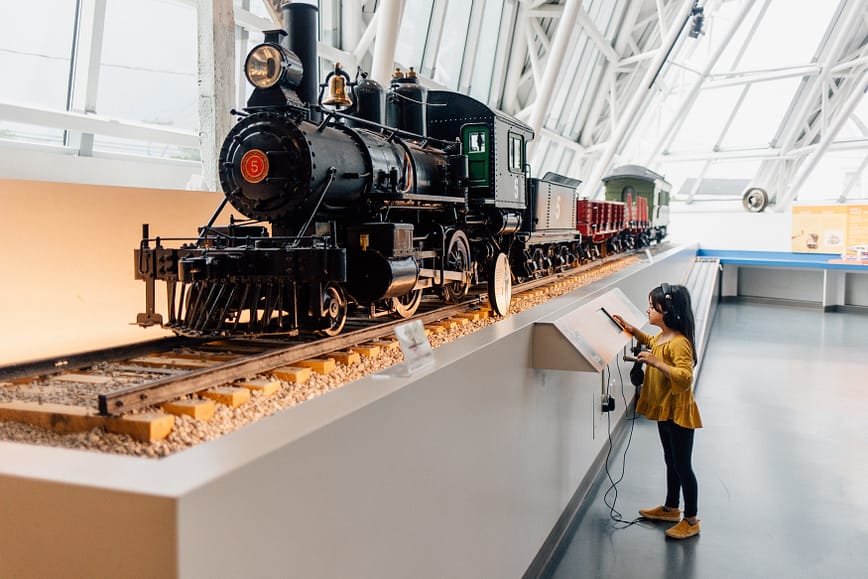 We recently were in New Brunswick on a road trip with our kids and we decided to visit Resurgo Place. We weren't totally sure what to expect but figured that it would be a good place to stop on our first day in Moncton and give the kids something to do. I'm someone who likes museums and this spot didn't disappoint!
Resurgo Place showcases the history and culture of Moncton and its surrounding areas. When you step inside, on the main floor you'll find the interactive transportation discovery center. Our kids loved playing in this room with gears, trains, a submarine and the rocket launcher. They could even build and test their own boats! We had a hard time dragging them away to explore the rest of the museum!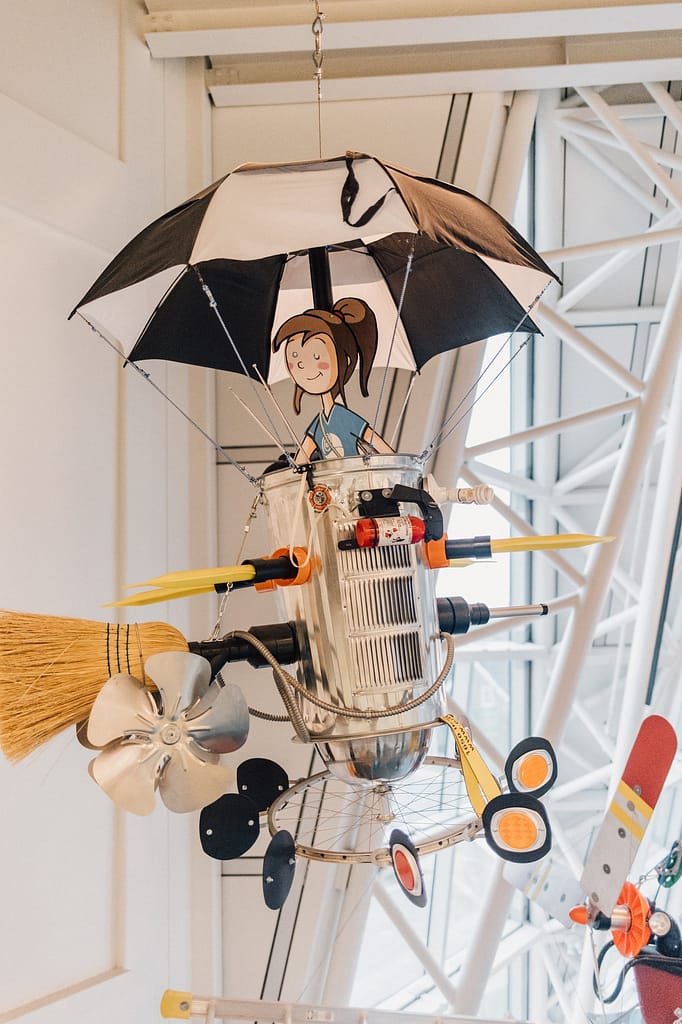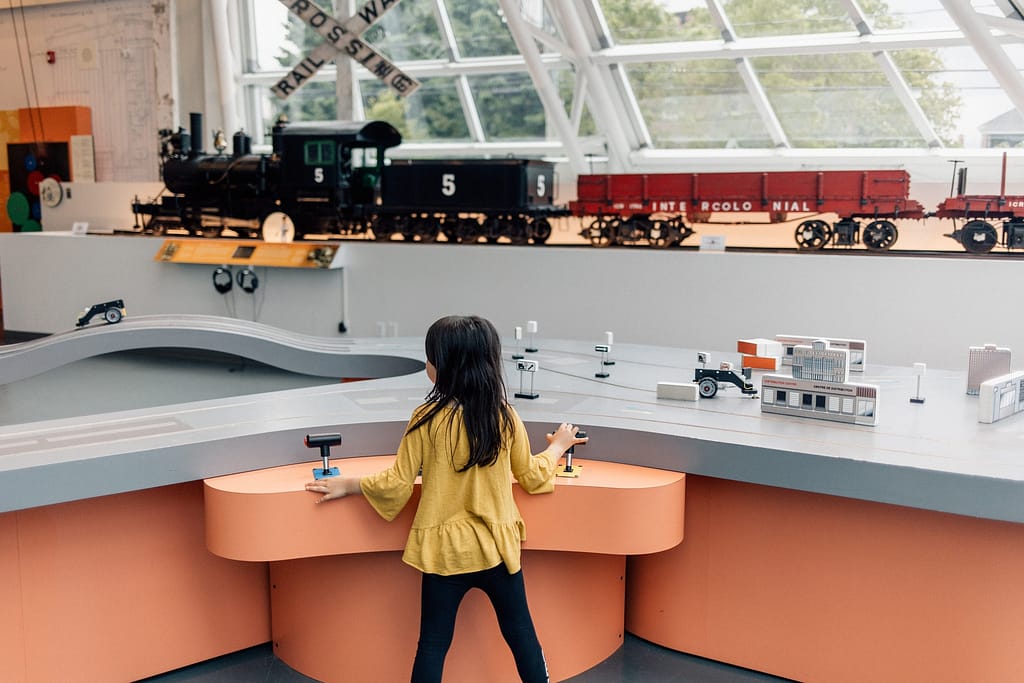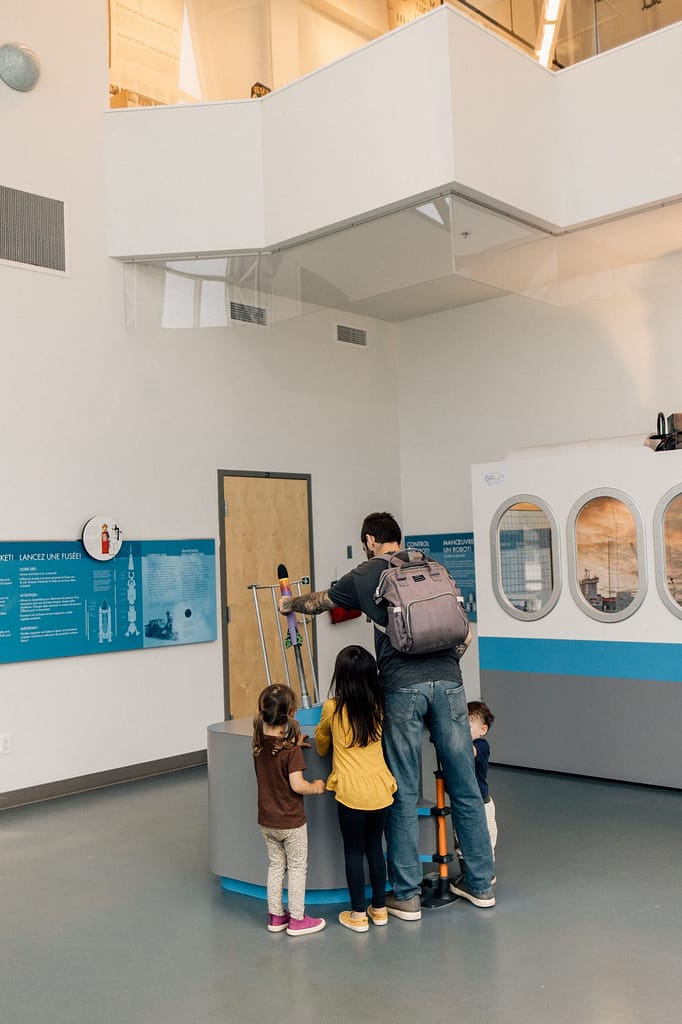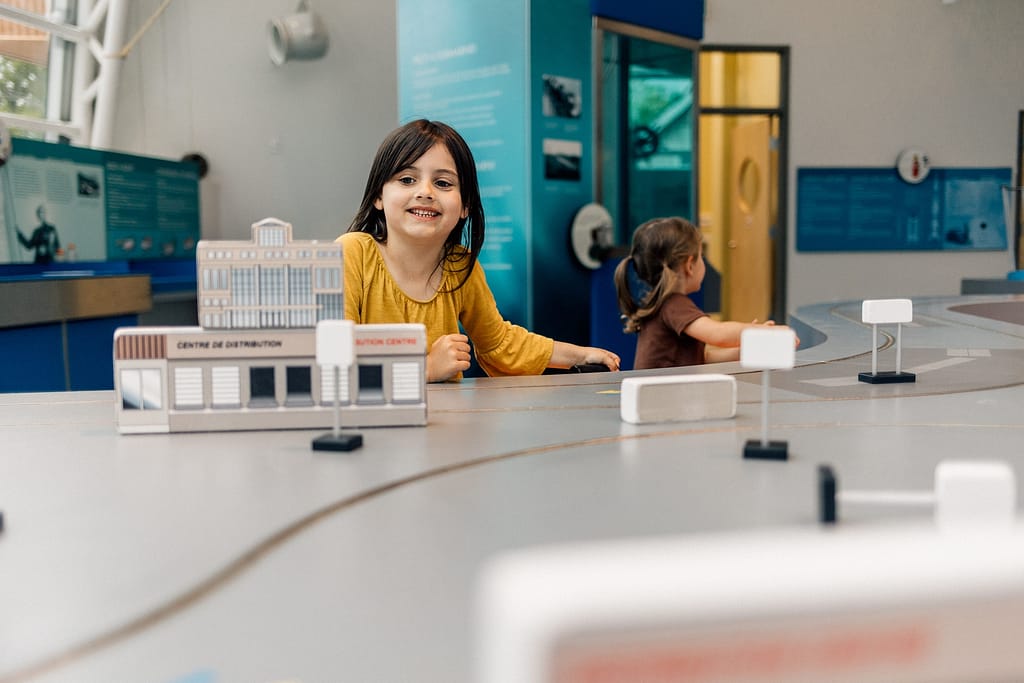 I was impacted the most by this exhibit about refugees (created by Pier 21). A couple of things I had seen before: an ad I had seen online a few years ago and a photo that I remembered seeing back in 2015. Both made me emotional the first time I came across them, but even more so this time around when paired with the stories, sounds, videos and other visuals in the room. It's impossible to imagine the struggles without having lived them. As I was watching my family in that room, my kids happily playing and totally unaware of how privileged they are, I felt absolutely heartbroken for the families who aren't so lucky. It makes you feel extra grateful for the life you have right now.
Understanding the experiences of refugees is crucial for fostering empathy, compassion, and cultural awareness in our children. By introducing their young minds to the concept of refugees and the stories behind them, we empower them to appreciate diversity, challenge stereotypes, and become compassionate global citizens.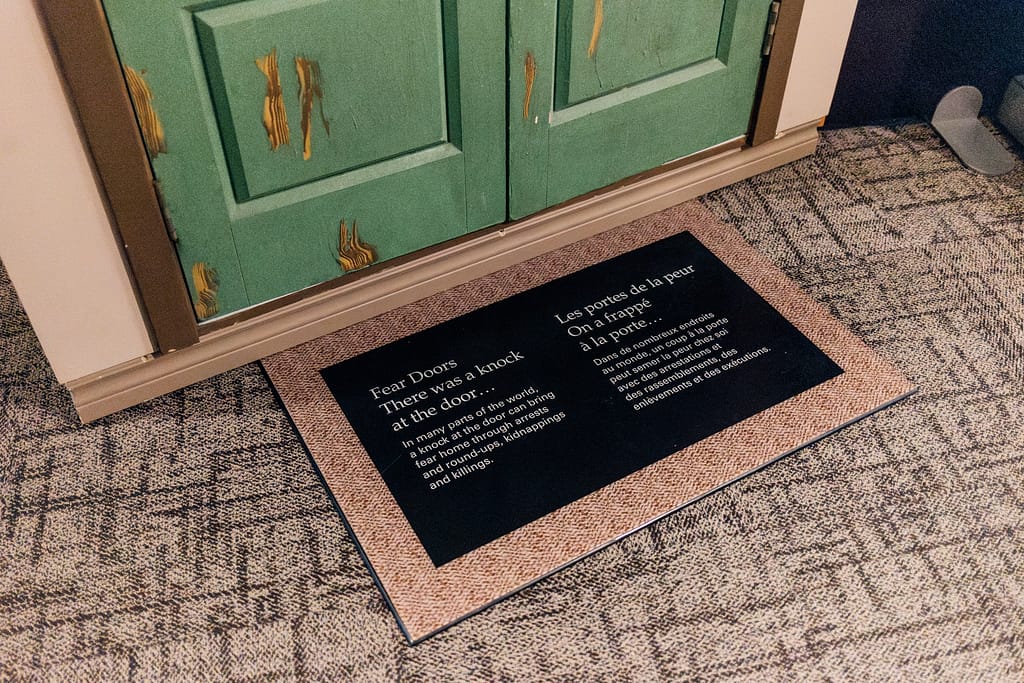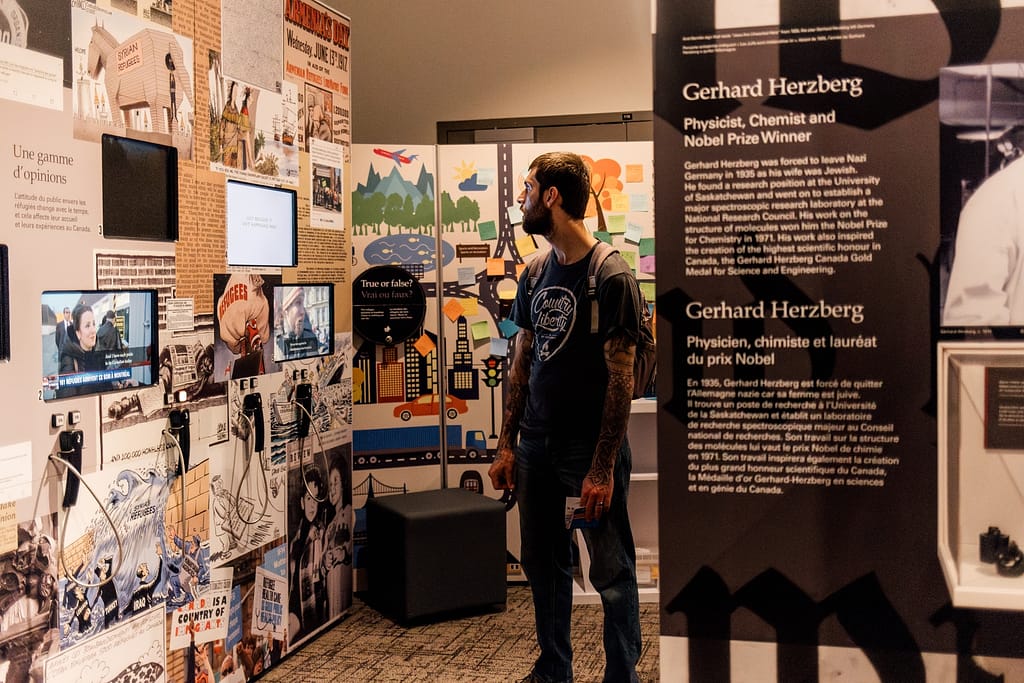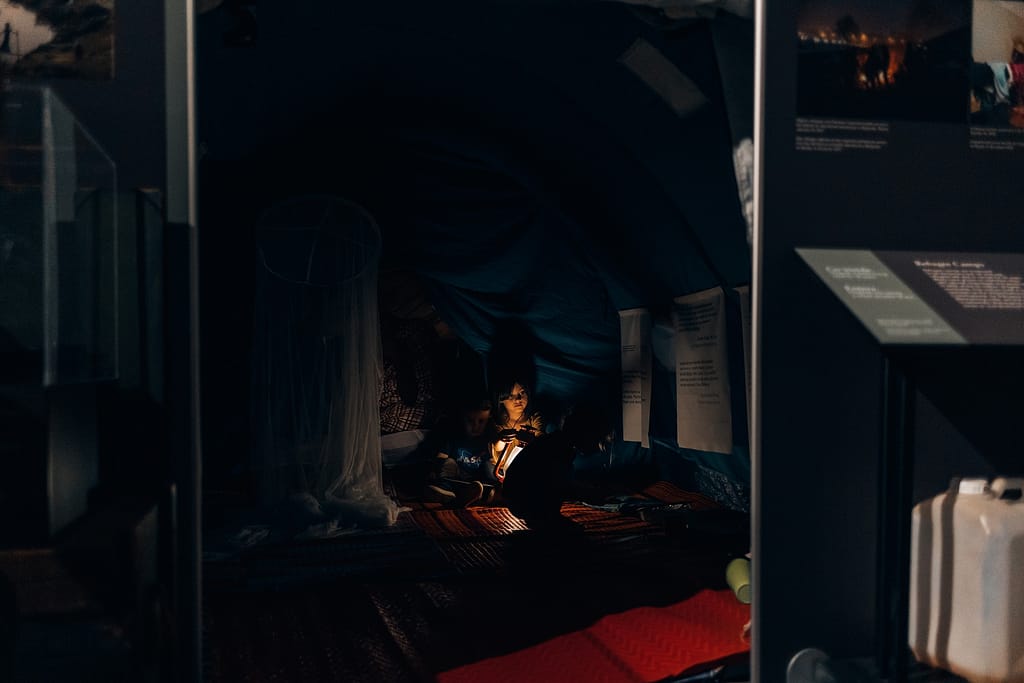 If you're in the area, you should take the time to visit and learn more. Resurgo Place is located in downtown Moncton, making it easily accessible for families. The exhibit is there until August 27, 2023.