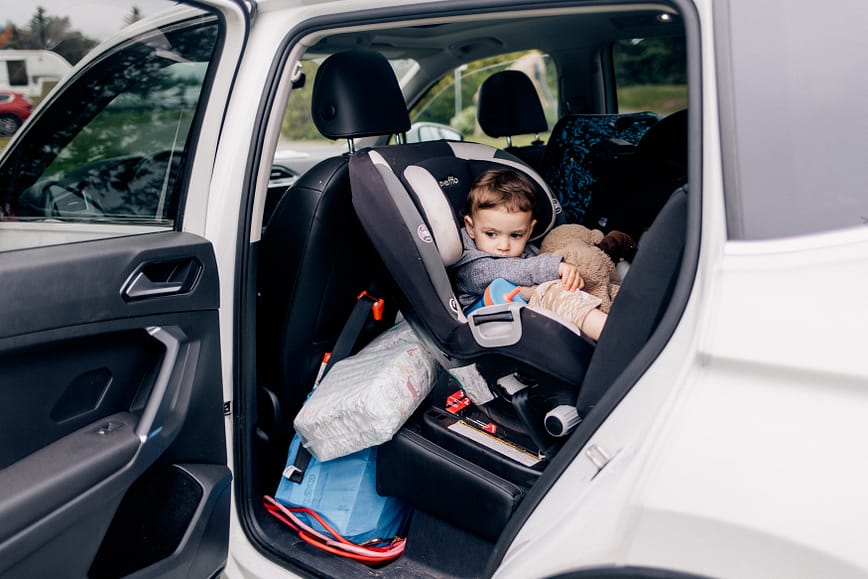 Are you ready for an adventure? With the right mindset and a few essential items, you can make sure your trip is memorable for all the right reasons.
But before we dive in, let me tell you about this fantastic app I discovered called Wanderlog. It's a travel planning app that lets you create customized itineraries, track your budget, and collaborate with your travel companions. With Wanderlog, you can ensure that your family road trip is well-organized and enjoyable. (Not an affiliate, I just really love this app!)
Now let's get started on planning your adventure!
Pack Smart, Pack Light
The last thing you want is to have to lug around heavy suitcases or spend hours unpacking and repacking your car. Here are a few packing tips to help you get started:
Roll your clothes instead of folding them. This saves space and reduces wrinkles.
Pack clothes that can be mixed and matched to create multiple outfits.
Bring only the essentials. This includes toiletries, medications, and any necessary electronics.
Don't forget to pack snacks, water bottles, and a first-aid kit.
Expect the Unexpected
No matter how well you plan, there will always be unexpected challenges. Here are a few things you should be prepared for:
Traffic delays
Weather changes
Car trouble
Unexpected detours
Make a Plan, But Be Flexible
You don't want to be so rigid in your itinerary that you can't enjoy the journey. Remember these tips when creating your itinerary.
Create a loose schedule that includes the highlights of your trip but allows for some spontaneity.
Research your destination ahead of time and make a list of must-see attractions.
Use a travel planning app like Wanderlog to create your itinerary, find places to visit and share it with your travel companions.
Take Breaks and Enjoy the Journey
When you can, take the scenic routes! Isn't that one of the best things about a roadtrip?? Stop at rest areas to stretch your legs and of course, especially if you have little ones, be ready for a lot of bathroom breaks. I mean… A LOT of bathroom breaks. Other ways to keep the journey fun is to play games in the car like "I Spy" or "License Plate Bingo" or listen to podcasts or audiobooks.
I hope this helped get you started for your first family roadtrip. How exciting!! I'd love to hear where you're planning or hoping to go in the comments below. Happy travels!