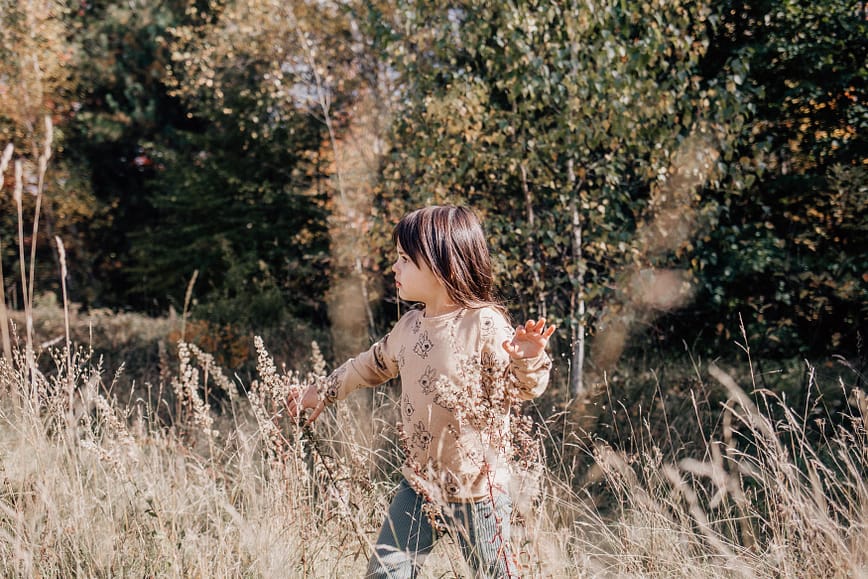 We are so lucky to live in Nova Scotia where we have such beautiful landscapes all around. The ocean is always within reach, there are countless hiking trails to explore, and the waterfalls are truly incredible.

My family and I are huge fans of the outdoors, and whenever we get the chance to go out, we go hiking or engage in nature exploration. This is our happy place, and we always envisioned passing on this love of nature to our children.

I know that many families share this vision and are seeking ways to introduce their kids to nature while making new friends. So I did some of my own research and here are nature programs that we have around Nova Scotia. Scroll down through to check them out and if you have any more to add to the list, please let me know!

(If you're an avid reader, I highly recommend checking out Free to Learn by Peter Gray or Last Child in the Woods by Richard Louv.)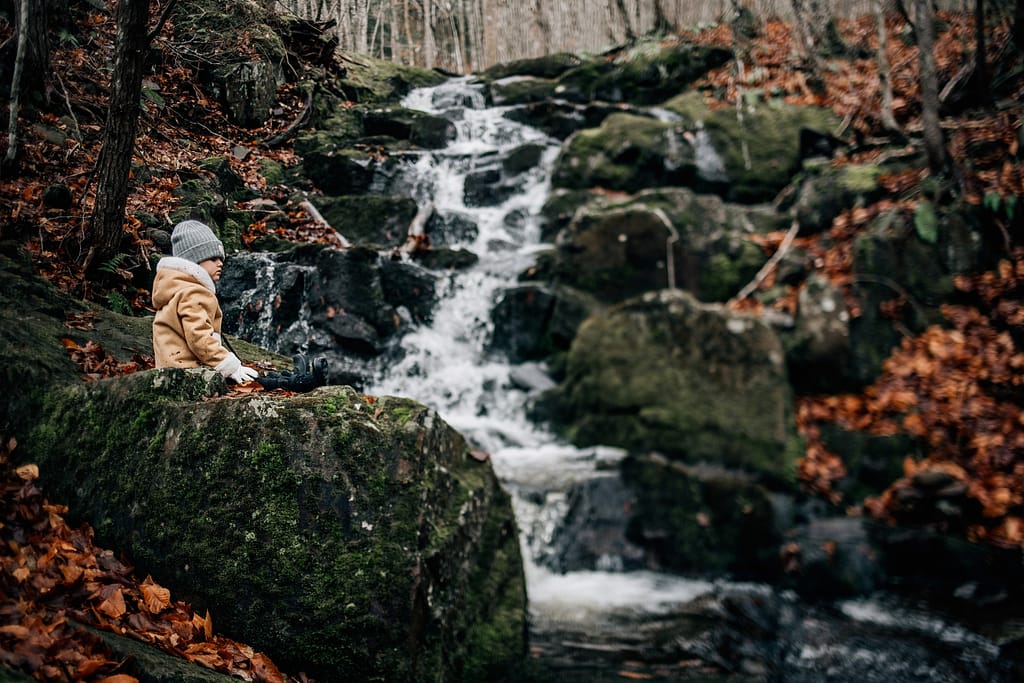 Wild Child Forest School
Wild Child Forest School is all about child-led, play-based learning through exposure to nature and focusing on healthy risk-taking experiences. They offer both full and half-day drop-off programs through Spring and Fall that are 1x per week (4-7 weeks total). During the summer, they run programs one week at a time (Monday – Friday). Their groups are 3 to 5-year-olds (must be fully potty trained), 4 to 6-year-olds, 6 to 9-year-olds, 9 to 12-year-olds and a mixed aged group of 5 to 10-year-olds.
Website: www.wildchildns.wordpress.com
Social Media: Instagram | Facebook
Location: Based in Halifax and throughout the HRM area
Roots And Boots Forest School
Roots and Boots Forest School is a program for kids ages 3 to 12-years-old and is all about child-led, play and inquiry-based learning. They incorporate Mi'kmaq language and teachings into all of their programs as well.
Website: www.rootsandboots.ca
Social Media: Instagram | Facebook
Location: Pickups and drop-offs are in Upper Tantallon and Fall River, NS
Flying Squirrel Adventures
Flying Squirrel Adventures offers a variety of programs such as Queer/Trans friendly hikes (all ages), Nature For Newcomers, Girls Outdoor Adventure & Leadership (ages 13-16), Forest Play (ages 3-5), Trailblazers (ages 5-9 and 7-10) and Fireside Connections (ages 16-18).
Website: www.valleyflyingsquirrel.wordpress.com
Social Media: Facebook
Location: Typically around Kentville or Wolfville, NS
Nova Scotia Young Naturalists Club
NS Young Naturalists Club is a yearly membership that costs only $25 and is a family-based program. The different chapters host various events that are typically monthly throughout the year.
Website: www.yncns.ca
Social Media: Facebook
Location: Halifax, East Hants, Musquodoboit Valley and Cape Breton
Forest Friends
This is a Facebook group that was created by a homeschooling family and has grown into a really sweet community of all types of families who love the outdoors. They organize weekly activities or hikes for multiple ages on Wednesdays.
Join the group here
Location: Annapolis Valley
Wild Wonders Forest School
Wild Wonders Nature School provides a safe and nurturing environment for students to explore and connect with nature, while also developing important life skills such as problem-solving, critical thinking, and teamwork. The curriculum is designed to be experiential and focuses on outdoor activities such as hiking, camping, gardening, and wildlife observation. They offer drop-in sessions as well as programs for 3-8-year-olds.
Website: www.growingwildwonder.com
Social Media: Facebook
Location: Auburndale, NS
Rising Roots Forest & Nature Programs
Rising Roots programs are Seedlings (3-6-year-olds) and Saplings (5-12-year-olds). Each day they follow the children's interests and activities can include – climbing, hiking, loose parts play, tool use, fire starting and cooking, knot tying, shelter building, tree/plant/animal identification, dramatic play, etc.
Website: RISING ROOTS (risingrootsns.com)
Social Media: Facebook | Instagram
Location: Tupperville, NS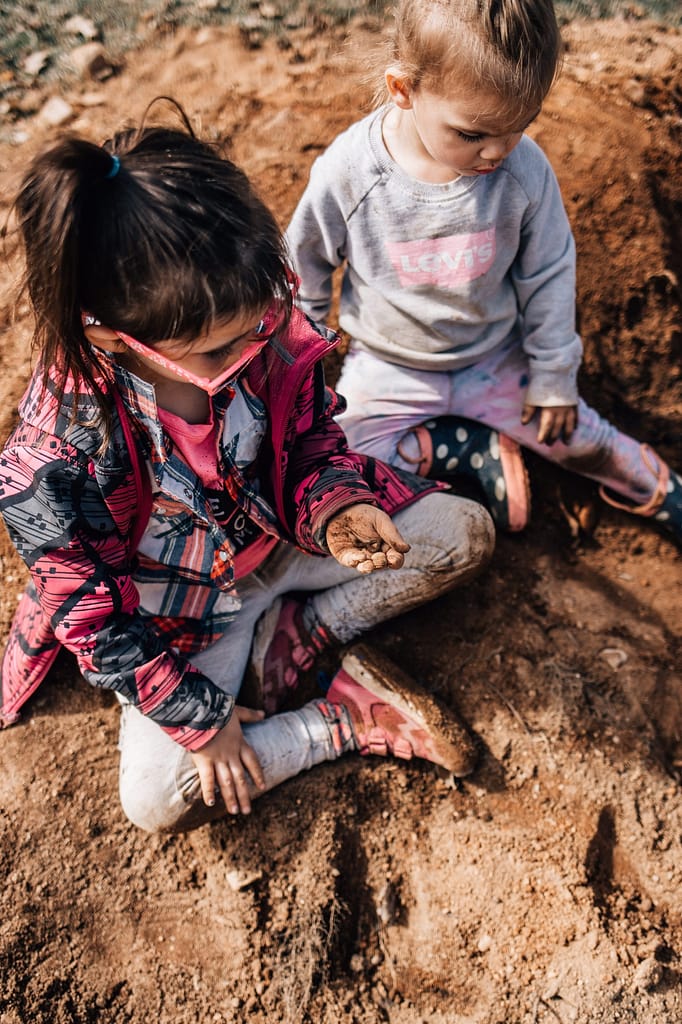 Looking to get your kids out into nature more often? Maybe you're looking to make some new friends or even to explore new places around your local area? The programs above are a great start! If none of them are nearby, I would even suggest reaching out to them to see if they have any resources to offer you so that you're able to start your own!
If you're wanting something that you can do anytime, anywhere with your own children, then you should check out Explore Nature with Children by Raising Little Shoots. It's an amazing year-round nature program that you can put into action today. You're able to make the activities easier or more challenging depending on age and abilities. Exploring Nature with Children is often used by homeschoolers, forest schools and parents from all over!
More posts to check out: