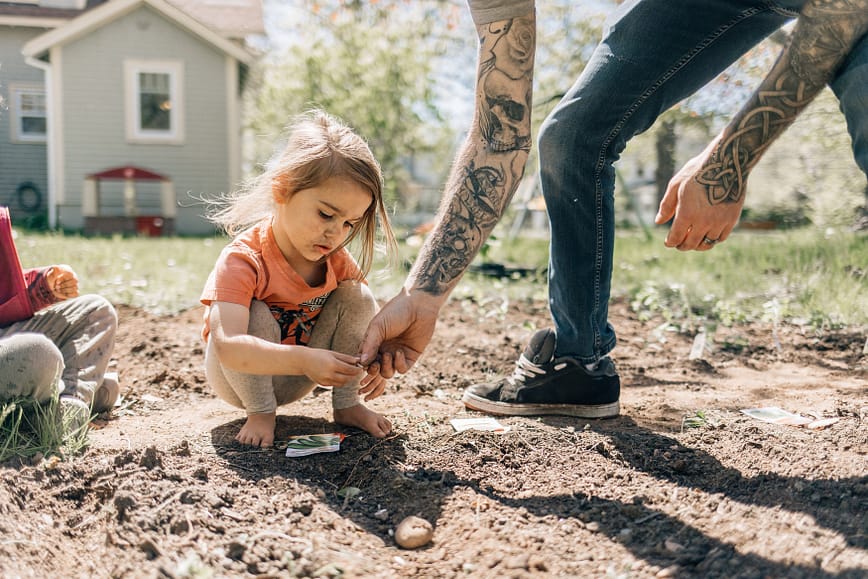 *Includes some affiliate links, thanks for your support!*
Hey there, mamas! Are you looking to explore the wonders of nature in your homeschooling curriculum? If so, you've come to the right place! Below, we'll look at the countless benefits of incorporating nature-based activities and outdoor learning into your homeschooling routine. From science experiments to captivating nature walks, we'll share practical tips and valuable resources that will help you create a vibrant and holistic learning experience for your children.
The Power of Nature in Homeschooling
As parents, we understand the importance of providing a well-rounded education for our children. We know that homeschooling is about so much more than just textbooks and worksheets. Nature provides the perfect canvas for fostering curiosity, imagination, and a deep love for learning. Just like the benefits of outdoor play for children, adding nature into your homeschooling can provide physical fitness, improve your child's emotional well-being and enhances their cognitive development.
When kids step outside and engage with the natural world, they stimulate their senses and curiosity. Imagine your little ones observing insects, identifying different plants, or listening to the sound of birds chirping. These experiences encourage them to make connections, ask questions, and think critically. Nature provides endless opportunities for hands-on exploration, which helps children develop problem-solving skills as well as a deeper understanding of the world around them.
Nature-Based Science Experiments
Science truly comes alive when it's experienced firsthand. Learn about the life cycle of frogs or butterflies! For example, did you know that you can witness the incredible transformation of a caterpillar into a beautiful butterfly right in your own home? You can even purchase butterfly kits online (just be sure that it's a species native to your local area). It's a very hands-on experience that teaches your children about metamorphosis and the delicate balance of nature.

You can also watch the weather and conduct simple experiments. Set up a weather station in your backyard with a thermometer, rain gauge and wind vane. Encourage your children to observe and record the weather conditions each day. You can also do the homemade tornado in a bottle or make rain clouds in a jar.
Have you ever wanted to explore the world of plants and their need for sunlight? Well, here's a simple experiment for you. Take two identical potted plants and place one in direct sunlight and the other in a shaded area. Let your children observe and record the differences in growth, leaf color, and overall health. This hands-on experiment will teach them the importance of sunlight for photosynthesis and how plants respond to their environment. It's a perfect way to combine biology and gardening!
Let's not forget about the night sky. You can experience astronomy through stargazing and moon observation. On clear nights, head outside with a telescope or even just a pair of binoculars. Encourage your children to identify constellations, track the phases of the moon, and learn about celestial bodies. We also use an app called SkyView to see where the planets are.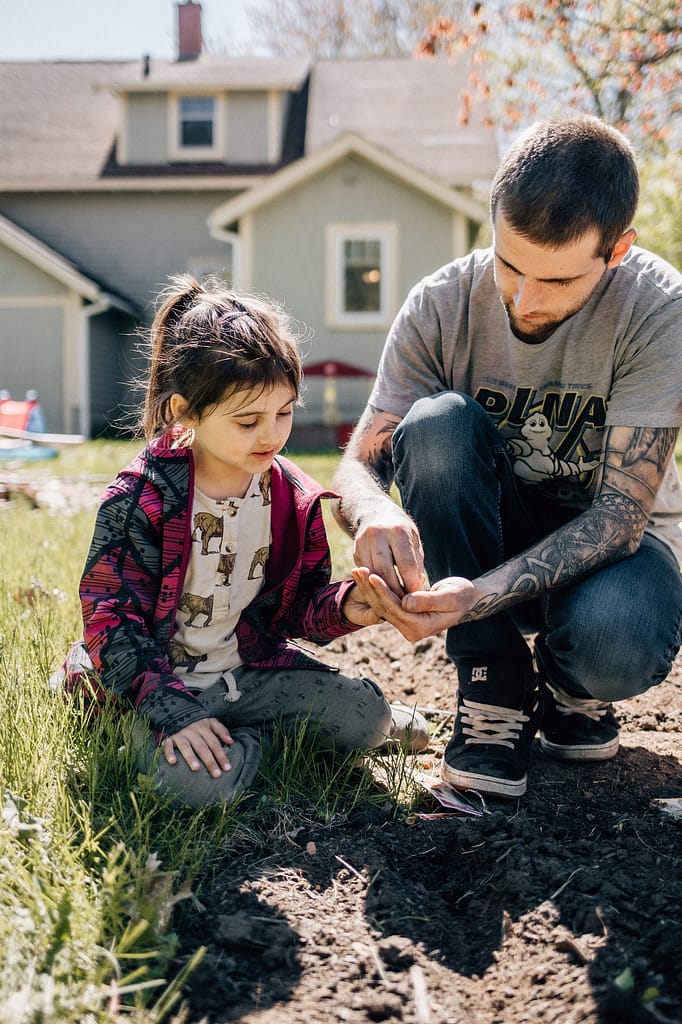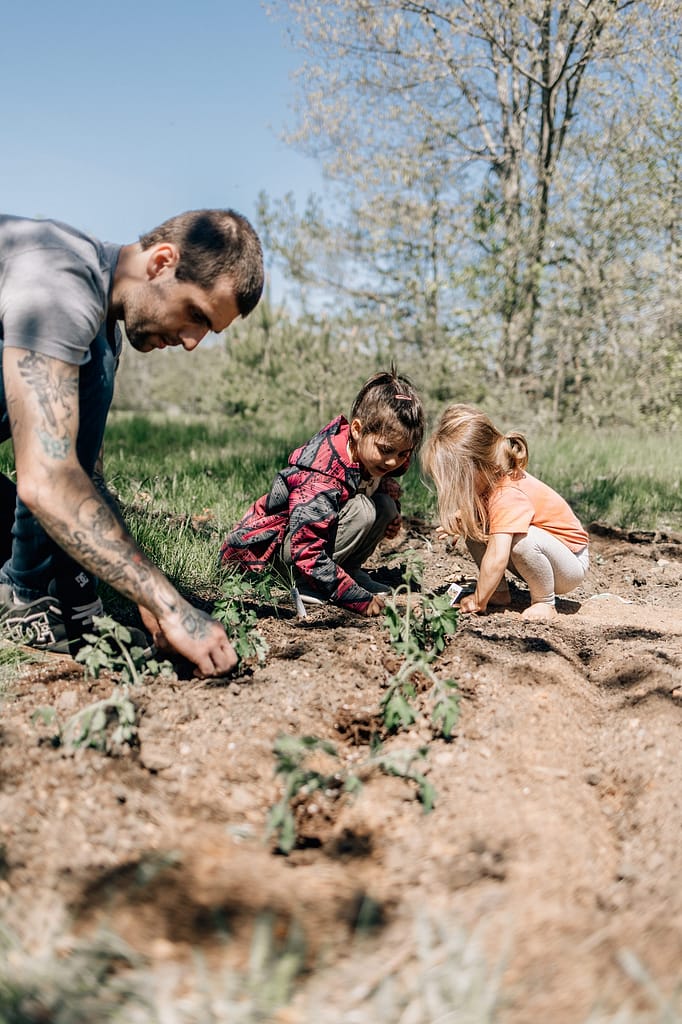 Outdoor Learning Activities
Who says math can't be fun? Take math lessons outside by setting up a scavenger hunt. Create a list of math-related clues and hide them around your backyard or local park. Your kids will use their problem-solving skills and math knowledge to solve each clue and find the next one.
Nature is full of inspiration for storytelling and creative writing. Encourage your kiddos to observe their surroundings carefully. They can describe the sights, sounds, and smells of nature, record their findings in a nature journal, write vivid descriptive paragraphs or even compose their own nature-inspired poems.
Transform your backyard into a historical reenactment scene or create a mini archaeological dig. With a little imagination and some props, your kids can step back in time and experience history firsthand. They can dress up as historical figures, act out famous events, or even unearth buried artifacts like ancient fossils or replicas of historical objects. It's a fantastic way to make history tangible and memorable.
Nature-inspired art projects are a great way to combine creativity and outdoor exploration. Gather leaves, flowers, and other natural materials to create beautiful collages or press them into artwork. Your kids can also try their hand at painting, capturing the beauty of the landscape around them. What about using natural objects as their paintbrush??
Gardening and Nature Study
Gardening is not just about growing plants! It can be used as a way to teach your kids about life cycles, sustainability, and responsibility. Whether you have a small balcony or a spacious backyard, you can create a garden space that suits your needs. It could be a sweet container garden filled with herbs and flowers or a full-fledged backyard oasis bursting with veggies and fruits. Our kids love getting their hands dirty, planting seeds, and nurturing their plants (and yours will too!).
Encourage your children to observe and document the flora and fauna they encounter in and around the garden. Keep a nature journal where they record their observations, sketch plants, and identify different species of insects or birds. Nature study fosters a deep appreciation for the world around them and nurtures a sense of responsibility toward preserving and protecting our environment.
Through gardening, your children will learn the importance of sustainable practices. Teach them about composting, water conservation, and organic gardening methods. They'll understand the interconnectedness of living organisms and how their actions can have a positive impact on the environment. Gardening also nurtures a sense of responsibility as they take care of their plants, ensuring they receive proper sunlight, water, and nutrients. Create your own green space where learning and growing go hand in hand!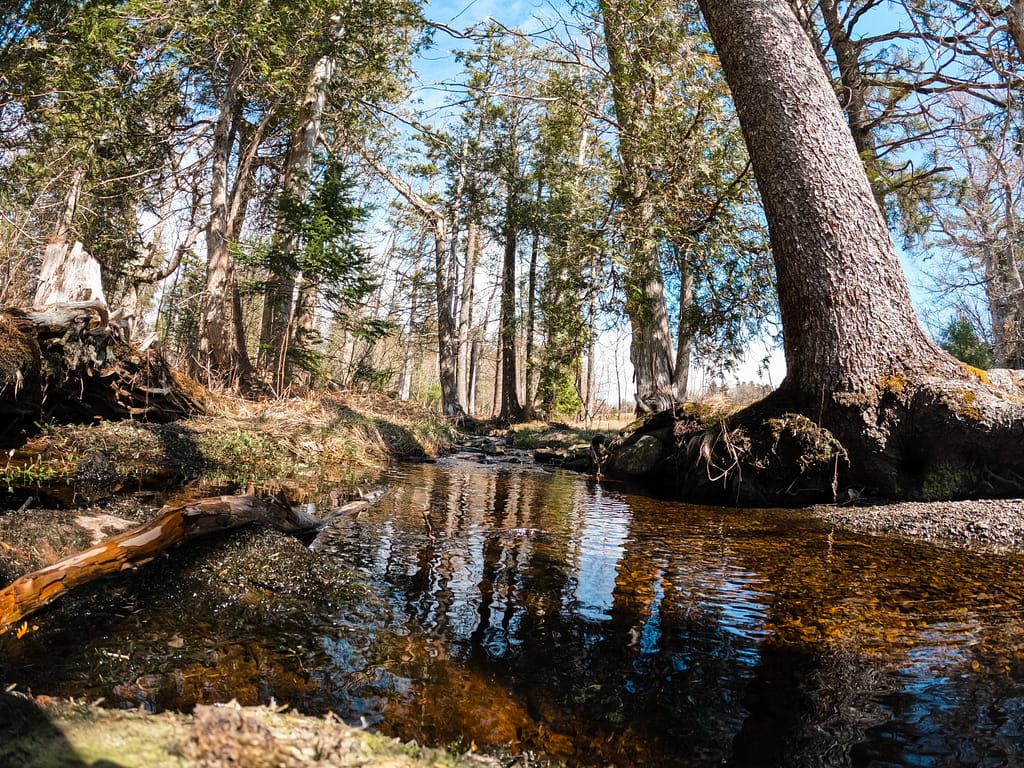 Virtual and Online Resources
Did you know that you can bring the wonders of nature right into your home through your devices? That's right! Not every nature experience needs to happen outside your doorstep.
Thanks to the power of the internet, you can take your kids on thrilling virtual journeys to national parks, botanical gardens, and even exotic wildlife sanctuaries. With just a few clicks, you can explore the depths of the ocean and walk through ancient forests from the comfort of your home.
Wildlife webcams can also offer a front-row seat to the beauty and diversity of the animal world. Your children can watch live feeds of animals in their natural habitats. It's an incredible opportunity for them to observe animal behavior and learn about different species. These webcams provide a captivating supplement to your homeschooling curriculum, adding a touch of excitement and wonder to your lessons.
From interactive websites that offer educational games and quizzes to online courses and educational platforms dedicated to nature-based learning, the digital world is filled with resources that will enrich your homeschooling journey.
Nature-Based Literature and Resources
Books have a special way of capturing the magic of nature and inspiring young minds. So, grab a cozy blanket, curl up with your little ones, and dive into a book that will bring the wonders of the natural world to life!
From heartwarming tales of animal friendships to thrilling adventures set in the great outdoors, there's a wealth of captivating stories that will transport your children to magical realms. Whether it's classics like "Charlotte's Web" by E.B. White or contemporary favorites like "The One and Only Ivan" by Katherine Applegate, these books not only entertain but also impart valuable lessons about empathy, conservation, and the interconnectedness of all living things.
There are plenty of nature-focused non-fiction books that offer insights into the natural world. From beautifully illustrated guides on birds, insects, and plants to informative books on ecosystems, weather, and conservation. Encourage your children to explore titles like "The Big Book of Bugs" by Yuval Zommer or "The Magic and Mystery of Trees" by Jen Green. These books will spark their curiosity, deepen their understanding of the natural world, and inspire a sense of wonder.
You now have a list of ideas, tips, and resources to incorporate nature into your homeschooling curriculum. Step outside, explore and embark on a truly memorable homeschooling adventure—one where nature is our greatest teacher. Every moment spent in nature is an opportunity for discovery. Embrace it!