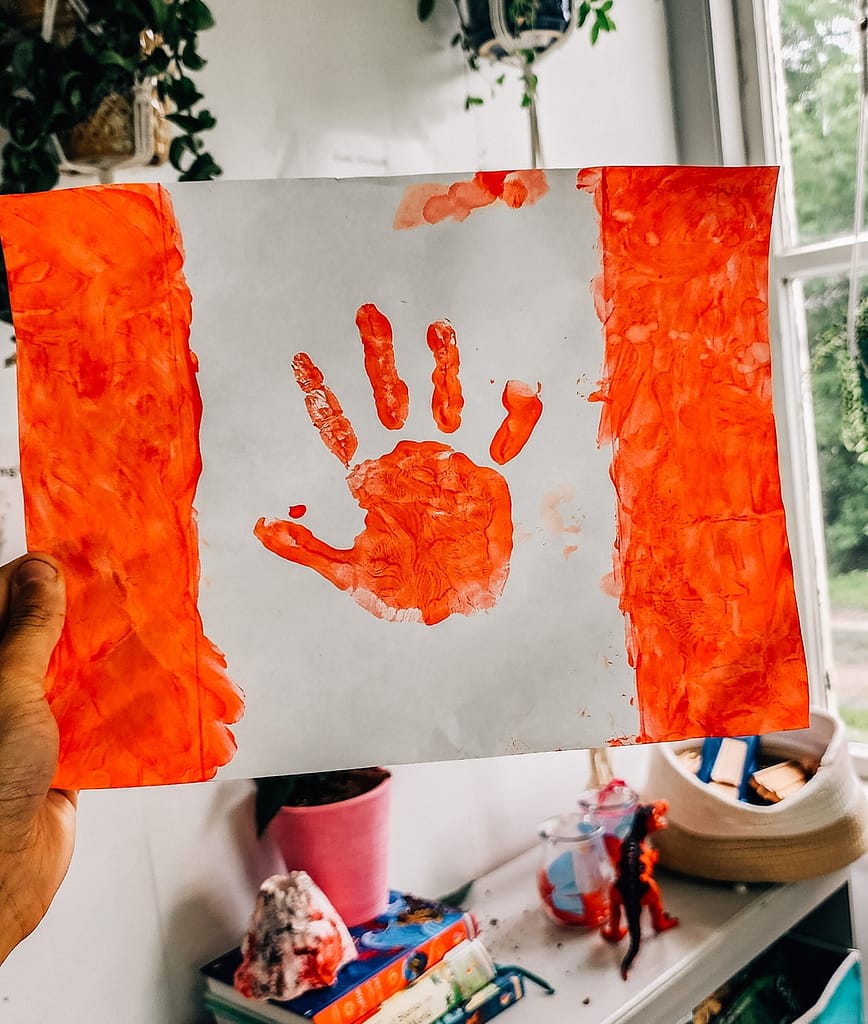 Yes, we are a Canadian family! So what better place for us to start exploring the world from home than our own country?

There is SO much about Canada we want our children to know. It's important to us that they know the diversity here and to respect those who came before us. To understand the dark side of Canada's history as well as all of its amazing accomplishments.

Because our kids are only young, right now, it's more about exposure rather than knowing every small detail. We will build on all of these topics as they get older and begin asking more questions.

I hope that these resources will help you get started exploring Canada with your own family!
Resources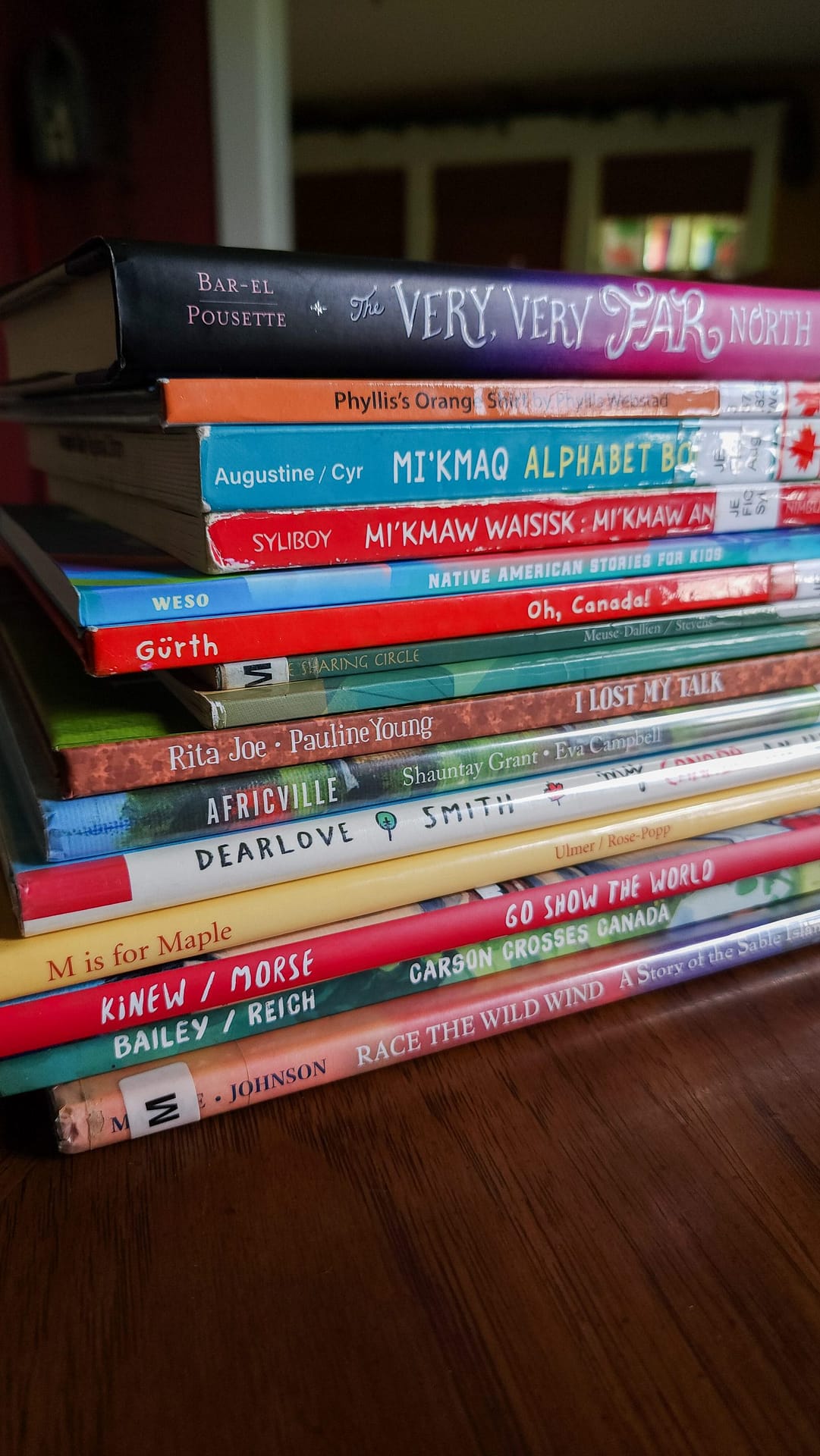 Books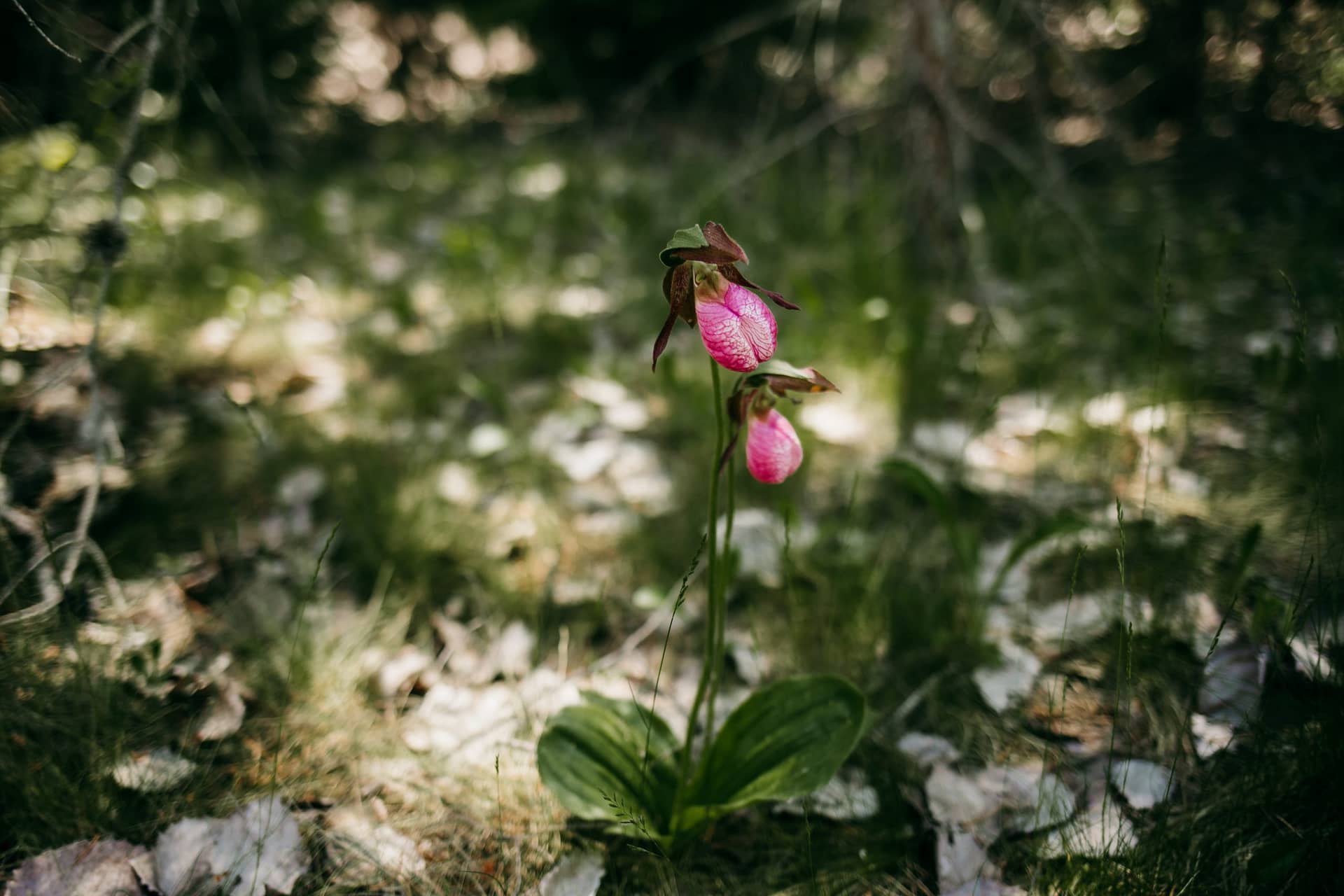 Videos
As you will learn by following us, we are not really a crafty family. We keep things very simple when it comes to arts and crafts. I mean… the only craft-type activity we did for Canada was to create a hand-print Canadian flag. We focused most of our Canadian activities on coloring, puzzles and games.
[I was searching for some inspiration and I came across a really beautiful unit study by Thistle and Biscuits that's only $6 if you would like to add a little something extra!]

Exploring Canada's culture and history has made us really appreciate our country and where we are right now. I can't wait to keep this worldschooling adventure going, one country at a time! Thanks for following along as we bring the world into our home and I hope that you join in to make discoveries of your own!