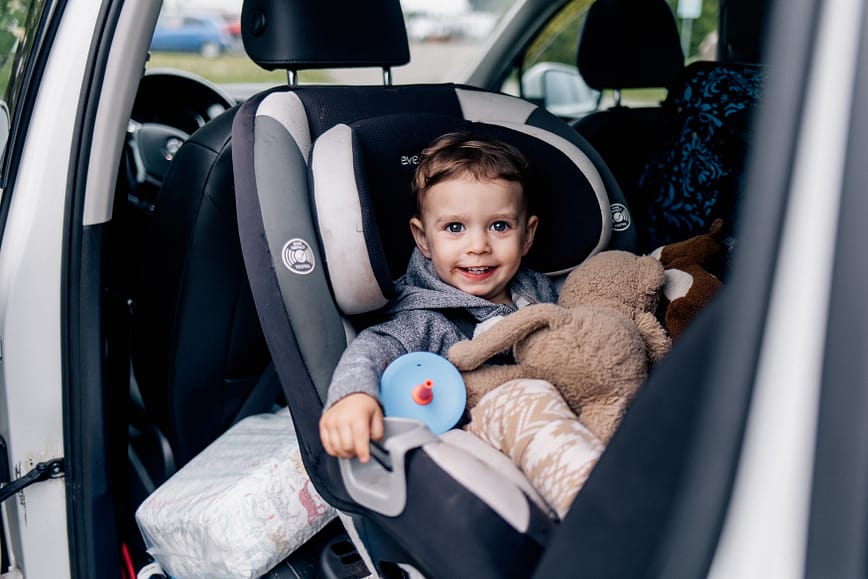 Even if your kids are great in the car, a long roadtrip can really test their patience (and yours) so why not be prepared with some games or toys? Here is a list of 30 ideas to get you started and to help you create a fun, stress-free travel experience:
Play classic car games like "I Spy," "20 Questions," and the "Alphabet Game."
Bring a tablet and load it up with kids' movies.
Bring a variety of coloring books and crayons.
Play Mad Libs or other fill-in-the-blank games.
Bring a deck of cards for games like Go Fish or Old Maid.
Pack a few puzzle books, like crossword or word search.
Create a scavenger hunt list for things to spot on the road.
Make up silly stories or have the kids make up their own.
Pack a variety of snacks and drinks to keep them satisfied.
Bring travel-sized board games.
Play the license plate game by trying to spot license plates from different provinces or states.
Create a travel journal for the kids to document their journey.
Sing along to favorite songs or make up new ones.
Bring a few favorite books for quiet reading time.
Play "Would You Rather" by asking hypothetical questions.
Bring a small Lego set or other building toy.
Play "I'm Going on a Picnic" and take turns adding items to the list.
Bring dry erase markers and a white board OR let them draw on their windows.
Download audiobooks or podcasts to listen to as a family.
Play a guessing game by describing an object or animal without saying its name.
Bring a few small toys or figurines for imaginative play.
Pack a few outdoor toys like frisbees or jump ropes for rest-stop breaks.
Bring a map and have the kids follow along with the route.
Play "Name That Tune" by humming a melody for the kids to guess.
Have a drawing contest by giving each child a theme to draw.
Play "Simon Says"
Play "20 Questions" by having one person think of a person, place, or thing and the others ask yes or no questions to guess it.
Have a picnic lunch at a rest stop with sandwiches and snacks.
Stick post-its on their window (1 for each hour of driving) and have them take them off as you get closer to your destination.
Plan out fun stops along the route, like a playground or ice cream shop.
I hope that gives you some ideas on ways to keep your kids entertained during your next roadtrip! Which one is your kid's favourite??